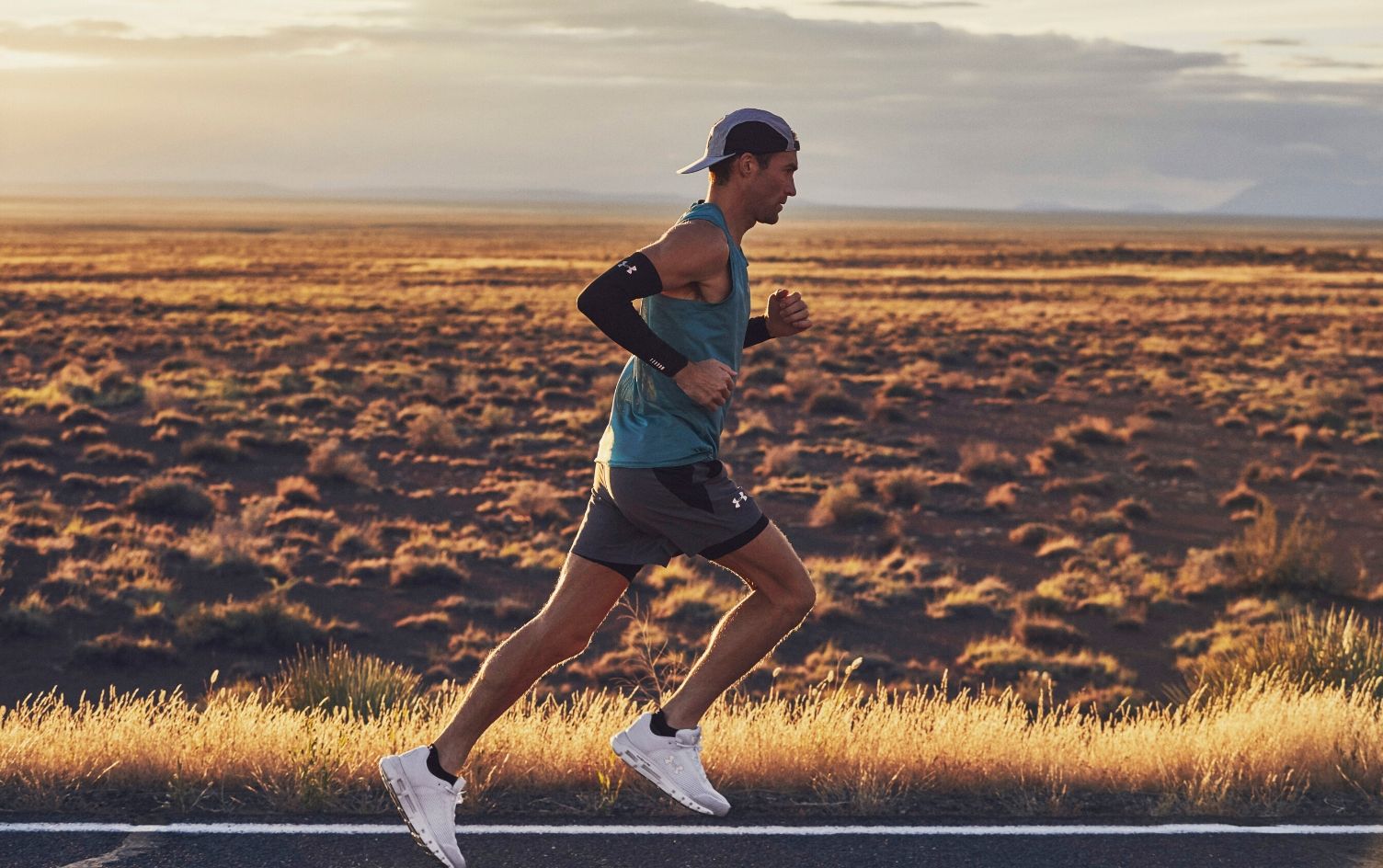 Running is simple and effective to improve the body fitness and running can motivate you to keep yourself motivated. Well, if you all are not motivated then stay positive and gather the motivation. Look for those factors that keep you motivated and encouraged. Here in this blog we are going to share how much morning running impacts our lifestyle? Take a look 
Day will start happier
Morning running would improve my life and the day would start happier in the morning. It would give you confidence and make you more capable throughout the day for doing everything that you wished for. Morning runners won't be depressed at any cost. Do you know running or exercise has a large impact on depressed people? Motivate yourself to run every single morning which is impossible. Everyone comes through different phases of life and needs to calm themselves. Running would give at least a happier start of the day.
Makes you active
Lazy people won't only make their life tough but remain inactive throughout the day. Take out at least 20 minutes from your daily routine for running. People who feel less energetic or fatigue in the day with the start of exercising and running they would have peaceful sleep at night. Try out running in the morning and then eat nutritious breakfast. It will keep you energetic throughout the day so you can perform better at work. 
Burn unused calories
We know how difficult it is to take out time for physical activity because of 7-8 hours every day in the office. They gain so much weight and don't burn extra calories. Long running helps you to burn extra calories because it can trigger many health problems like diabetes and obesity. It's important to get started with this to stay healthy and not get too much fat in the body.
Improves the mood
Physical exercise releases endorphins which are also known as happiness hormones. People who involve daily exercise in their routine would find themselves at peace because it triggers positive feelings and reduces frustration. Take out some time and go running to see the positive change in yourself. 
Easiest activity to maintain fitness
People who want to maintain their fitness through the easiest ways and find it difficult to join gym sessions can start running without going anywhere. Make a habit of running 20-30 minutes to see the change. It would encourage you to move on for body-weight exercises. Running will improve your lifestyle and let you enjoy a healthier life. 
Make it a daily habit
It's difficult to ignore the daily physical activity to keep up their physical and mental health so everyone should make a habit of running daily. Once you will get used to this you would see so many positive effects of running on your body. Running helps you to increase stamina and overall body fitness. It would give you a chance to develop better self-discipline. Nothing would be difficult for you to achieve ahead of the day. 
Improve sleeping pattern
Keep yourself indulged in physical activities such as running to promote blood flow in the body that give you the best sleep at night. Blood flow is important for the body to perform numerous functions such as waste removal, carrying oxygen and nutrients. 
Makes your morning perfect
Morning weather remains the best and this is a time to enjoy the golden sunlight that has no match with the sunlight during the day. Running in the morning gives positive vibes and helps you in getting some fresh morning air. You would also make some friends there and with the chit chat you would also enjoy the nature and surroundings around you.  
Bring improvement in overall body systems
Well, it's not about the mood or mental state you would see the improvement in overall body systems such blood pressure will be regulated and improvement in insulin sensitivity. Yes, with the 30 minute walk or running would increase the metabolism as well. If you people want to see the change in yourself then start running today.
Helps to break bad habits
Running helps you to deal with bad habits or drug addiction such as drug addiction, smoking, alcohol abuse. It's difficult to withdraw these things but with the right help you would see the change in you and among the right advice running would bring healthier change in the human body. If you people are motivated to break bad habits then go for consultation to any drug rehab because they are the only ones who would give a healthier diet plan and give valuable suggestions. Las Vegas drug rehabilitation centers will help you in coping with these habits.
Makes you mentally strong
People who have mental disorders shouldn't worry now because such things happen due to hectic routine and when you take out some time for yourself then it brings huge improvement in yourself. Running in a natural environment would work as a protective shield against mental disorders. Go to the gym or workout at home or simply start running to see the change. Your mind won't be distracted easily and it doesn't keep you wandering throughout the time.
Keeps heart healthy
Running for just 7-14 miles would keep your cholesterol level balanced and we all know physical activity maintains a healthy blood pressure. Running reduces the chances of heart attack, stroke and other serious heart related complications.
Promotes healthy lifestyle
When you take a single step towards a healthy lifestyle then you bring so many changes in your life from healthy eating to running. Running improves lifestyle habits and cuts down anxiety and depression from you. 
These are the few lifestyle changes that you will feel after opting to run. Incorporate running in your life. Healthy advice is important and you can consult a physician on asking what to eat and what healthy habits should add to life. Whatever you choose should be easiest to handle and it shouldn't overburden you. Do share with us what change you feel after opting to run in your lifestyle.