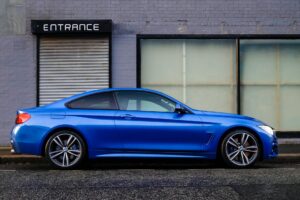 Did you know that selling your car quickly and without hassle is possible? You just need a few tips to start you off on the right foot.
You can sell any car in Dubai and get a great offer, but you should keep a few things in mind before selling.
Here are five tips you should know before selling your car to make your sale go smoothly.
1- Know Your Car's Worth
Everyone loves their car and thinks it's the best in the world, regardless of its condition.
While we may think our cars are priceless, in reality, the vehicle marketplace is what decides our cars' value.
Your car's value is affected by factors like age, mileage, condition, and service history.
Knowing your car's worth and the market price is the first step towards selling it quickly and without hassle.
2- Evaluate Your Car
Getting an idea of how much your car is worth is now easier than ever.
You can value your car online to get an estimated price from a professional dealership.
Car valuations consider many factors to give you the best and most reasonable price possible.
3- Determine What You Want
You'll have to determine your needs and set your expectations accordingly before selling your car.
If you want to sell your car quickly, you might have to compromise on the final price. But if you don't care about how long selling your vehicle takes, you can wait until you find someone that'll take it for a higher price.
If you have a lot of time, then selling privately may be the way to go. Selling privately takes time because you have to wait for someone to make a reasonable offer, and you may need to take your car to several potential buyers before finding one who wants to buy it.
If you're looking to sell your car quickly and easily, you might want to consider selling it through online car selling sites.
These sites offer a convenient way to buy and sell cars without visiting a dealership. They also allow you to compare prices between dealerships and determine how much they'll pay for your vehicle.
4- Choose Your Options for Selling
After you weigh your options carefully, it's time to choose between selling online, privately, or through a dealership. If you want to make a lot of money and time isn't an issue, then you should sell privately.
A dealership is your best solution if you don't care about making a lot of money and want to get it over with. Selling your car online is a good compromise between the two as it allows you to set an asking price and wait for people willing to pay that amount to contact you.
Many people prefer selling their car online as it eliminates the need to have private dealers on your doorstep and connects with the dealer willing to offer the highest price. It's quick and convenient.
With an online car selling website, if your car description is accurate and you provide plenty of pictures, sales are usually guaranteed, and money can be in the buyer's bank account within 24 hours.
Weigh up value versus speed and choose the right solution based on what you need.
5- Use Every Tool at Your Disposal
Before selling your car online, be aware of your options and weigh them carefully.
Most online car-selling websites also offer several services for car owners who wish to sell their vehicles.
These include an easy-to-use online system for selling any vehicle, part exchange, private sales, and a range of finance options.