Nothing can ruin an incredible experience like poor preparation. The last thing you want is to venture into the great outdoors without a solid plan and the necessary items in your company. Like any seasoned adventurer would admit, you will need to bring the right gear, food, and supplies to last the duration of your journey and ensure you aren't at the mercy of the elements. 
Whether this is your first rodeo or you've gone on several trekking and camping trips, you will still need to pack right to prevent accidents. Sure you won't need the latest fashion trend or the shiny shoes you bought during the holidays. 
However, merely making a mental note of the essential won't suffice, especially if you intend to spend more than a few days outside. Since you won't get a chance to do much about your baggage once you're out in the open, let's look at seven essential items you should pack while you're still planning. 
1. Personal Essentials
If you're trying to explore places outside the country, you need to bring the right personal items. It's easy to go overboard when it comes to personal items. But hold your horses; there are many other things, precisely six others in this list. 
Therefore, you only have to select the necessities. For the most part, there should be the following items:
Identity card (photocopies and originals)

Passports

Waterproof backpack at least 50ltr

Toilet paper

Hand sanitizer

Painkillers

Prescription medications, if applicable

Toiletry kit with a hairbrush, toothbrush, soap, etc

Sunscreen
NB: The identity card is mandatory and completely non-negotiable, and for campers, items like roof top tent and blankets. 
2. Navigation Tools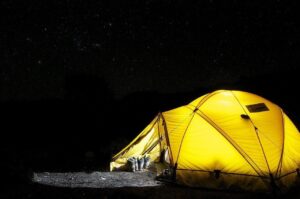 There are five vital tools you need for navigation on a journey in the backcountry in today's world. Continue reading to find out more about these five navigation tools. 
Map: Get a topographic map of the area you intend to visit with an obvious footpath and familiarize yourself with it. Before you take the first step of your trip, you have to ensure that your map is with you. 
Compass: Aside from the map-reading knowledge, you also need a compass. It will help you find your bearing in the backcountry.
Altimeter watch: It might not be the first navigation item to come to mind, but an altimeter watch is worth the trouble and comes in handy when you need to measure air pressure. 
GPS device: This is an essential device when you have to determine your location. 
Satellite messenger or personal locator beacon(PLB): The PLB sends out emergency signals when you get in trouble while trekking or camping.  
3. First Aid Kit
It's necessary to have a first aid kit with you all the time when you're out in the wild. But even more vital is knowing how to use every item the kit contains. You will be better off with pre-assembled first-aid kits since they spare you the hustle of building one yourself. 
Plus, you can customize the contents of these kits to meet your specific needs. Some essentials your gear needs to contain are: 
Different sized adhesive bandages

Adhesive tape

Pen and paper

Nitrile gloves

Disinfectants

Gauze pads

Blister treaters
A few things to remember when picking the items for your first aid are the number of people coming on your trip and its duration. Finally, you also want to carry some type of guidance information for medical emergencies, or even attend a CPR/First-Aid course before your trip.
4. Emergency Shelter
Always have some sort of emergency shelter capable of protecting you from the harsh weather conditions often common outdoors. For example, your shelter needs to help you deal with rain and wind in case a quick change in weather gets you stranded when you're trekking. The best options you can get include: 
An emergency space blanket

Ultralight tarp

A bivy sack
All the items above pack small and are just the right weight. For campers, the tent is an obvious item to bring and usually hard to miss. However, you can only consider it an emergency shelter if you have it with you every second of the day while you're in the backcountry. 
5. Fire
Fire can make a lot of difference, and you will need some supplies to start and keep a fire burning. Often, a disposable butane lighter is the first choice for most people. However, matches will do just fine, provided they are waterproof or kept in a waterproof jacket. 
For reliability, it's best to avoid convenience-store matchbooks in favor of well-built lighters. You may need to pack a portable stove if you're headed to places above the treeline. 
6. Clothes
Every ounce matters when you are packing for a trip. As you may know, clothes can occupy a lot of space and prove very heavy. Therefore, when you're considering what clothes to bring, you want to select lightweight fabrics. 
Your choices need to be moisture-wicking so that you can reuse the same clothes several times. Some other piece of clothing you may need are: 
Wool socks

Lightweight hat

Trail runners or hiking boots

Breathable jacket (waterproof)

Swimsuit

Sunglasses
The idea is to prepare for any situation since things can quickly change from dry to windy, wet, or chilly. Therefore, you won't regret bringing extra clothes.
Also read: The Best Destinations for Solo Travel
7. Extra Water And Food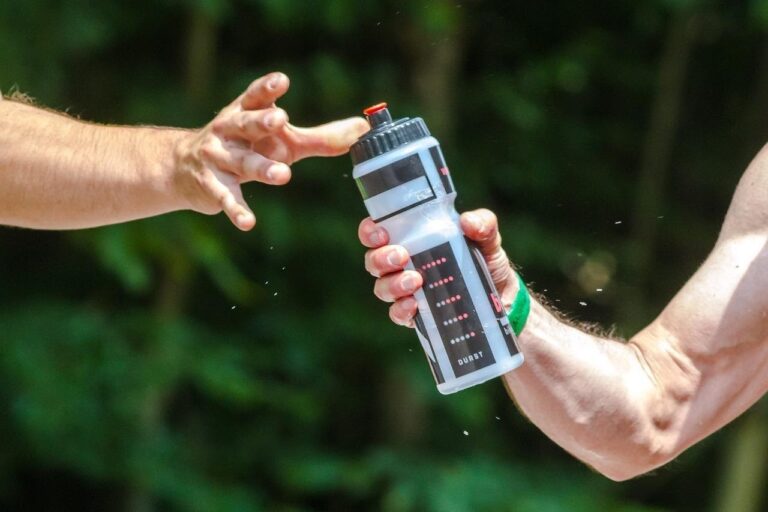 Again, things don't always go according to plan. That's why you also need to prepare in case something happens. It just so happens that lack of water and food are two of the items that cause the demise of most people out in the backcountry. 
Therefore, you will need to include some extra packs of food items; if possible, go for items with an extended shelf life requiring no cooking. These could be jerky, dried fruits, nuts, or energy bars. According to the AHS report on dehydration, it also helps to have more than enough water and some filter or purifier to enable you to treat water on the go. 
Conclusion
You have to see this list as an indispensable one. Hence, you may need to bring every item, depending on the specifics of your trip. You want to learn all you can about your destination and the challenges associated with the areas you plan to visit. 
With this information, you'll be in a better possible to plan and pack for your trip. For instance, if you'll move from one spot to another and hike a lot, hiking essentials need to be in your backpack and vice versa.