For more than a year, the coronavirus pandemic has had a massive impact on our lives. In the United Kingdom alone, over four and a half million COVID-19 infections have been recorded, and it has paralysed public life. When you consider the total population of the country, this is a significant portion of the people. If you've had the misfortune of contracting COVID-19, that may have given you some degree of immunity, but you should yet not stop taking precautions wherever possible. This is to prevent the virus from further spreading. If you want to know whether you have the virus or had it before, many labs are offering fairly accurate contactless COVID-19 tests that you can use.
Getting infected more than once
Once someone has gotten COVID-19 and recovered from it, there is still the risk of contracting it again after your body's immunity wears off. Apart from that, if you don't take suitable precautions, such as wearing masks and socially distancing yourself from other people, others in the community will be at risk of catching COVID-19. With the COVID-19 home test kit, you can find out if you are currently infected with the virus, and with the COVID-19 antibody Test, you can determine whether you were infected at some point in the past.
Vaccines control the spread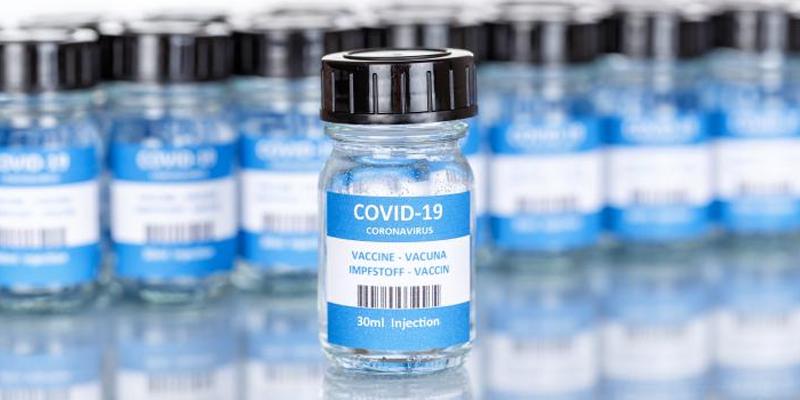 While the vaccination efforts have made the cautious opening up of the country a possibility, we are still not out of the woods just yet. The slightly lowered rate of spread of the virus does not imply that people should be negligent or complacent. Driven by new variants, cases of new COVID-19 infections are increasing in more local areas of the UK than in early January, with numbers climbing all across the country, in North-West England, London, and Scotland. This is why it is more important than ever to keep taking precautions for the foreseeable future. All of this reinforces the importance of adhering to mandated guidelines regarding social distancing and wearing masks when around others. Even though many people are not content with having to stay locked up within their houses for more than a year now, it is quite clear that the lockdowns have been very helpful in limiting the spread of the virus. These actions are for everyone's safety, and we all should be adhering to these to avoid further spread of the virus, at least until much of the country has been vaccinated.
Testing is important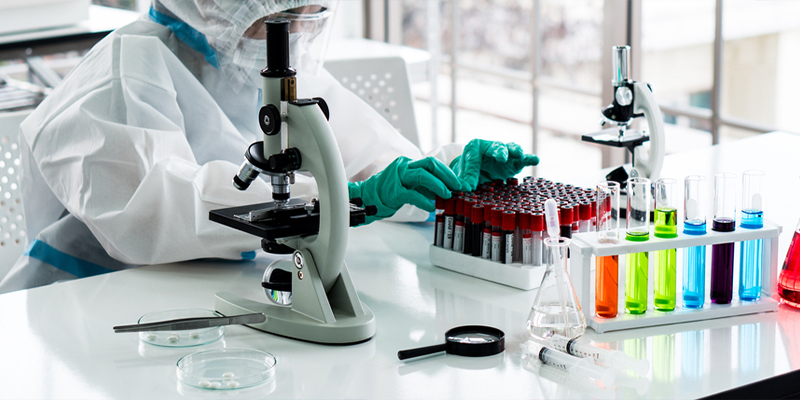 In the UK, if you have symptoms of COVID-19 or if you live with someone who has contracted the virus, the NHS offers free coronavirus testing. Their free PCR test is available if you have coronavirus symptoms. If you do not have any visible indications of the virus but want to take the test, you can either opt for the free rapid lateral flow test from the NHS or choose to get your PCR test done using a privately bought COVID-19 antibody test. You can buy the RT-PCR Swab test from approved vendors and pharmacies. This COVID-19 home test kit will require a swab sample of yours to be sent to a lab for analysis, and you will then get back the results in due course.
The RT-PCR Swab Test is the most commonly used right now, and it involves collecting samples with a swab from the back of your throat, near the tonsils. The sample is then collected from the inside of your nose using a long cotton swab. Adopting the RT-PCR Swab Testing Method as an international standard of COVID-19 testing proves that it is very reliable. Therefore, most governments now require proof of a negative PCR test to allow entry to their country or to verify their vaccination status.
In contrast, the Antigen Test is used to determine whether you had contracted COVID-19 at some point in the past. It involves measuring the number of antibodies in your blood.
If you plan to travel by air and have not been vaccinated yet, but do have antibodies, it does not mean that you do not pose a risk to others. Other people are just as much at risk of contracting COVID-19 from you as you are at risk of contracting it for a second time from them. Therefore, the RT-PCR Swab Test is the best way of proving that you are not infected and do not pose a risk to others during travel.
Many approved labs are offering both the COVID-19 antibody test and the COVID-19 Home test kit.  You can purchase these tests privately, take the test and receive the results without ever having to leave the comfort and safety of your home.
The tide is turning
Things are, however, starting to change now that the vaccination drive is underway and people are getting vaccinated in large numbers. However, there is still a long way to go to get the majority of the population vaccinated. The fact that the vaccines are countering the virus does not yet mean that people should stop taking the measures they were taking before to prevent the spread. It has been observed that vaccinated people can still spread the virus to others, even as they do not contract it themselves. We will need to remain mindful of this until the virus is well and truly gone.