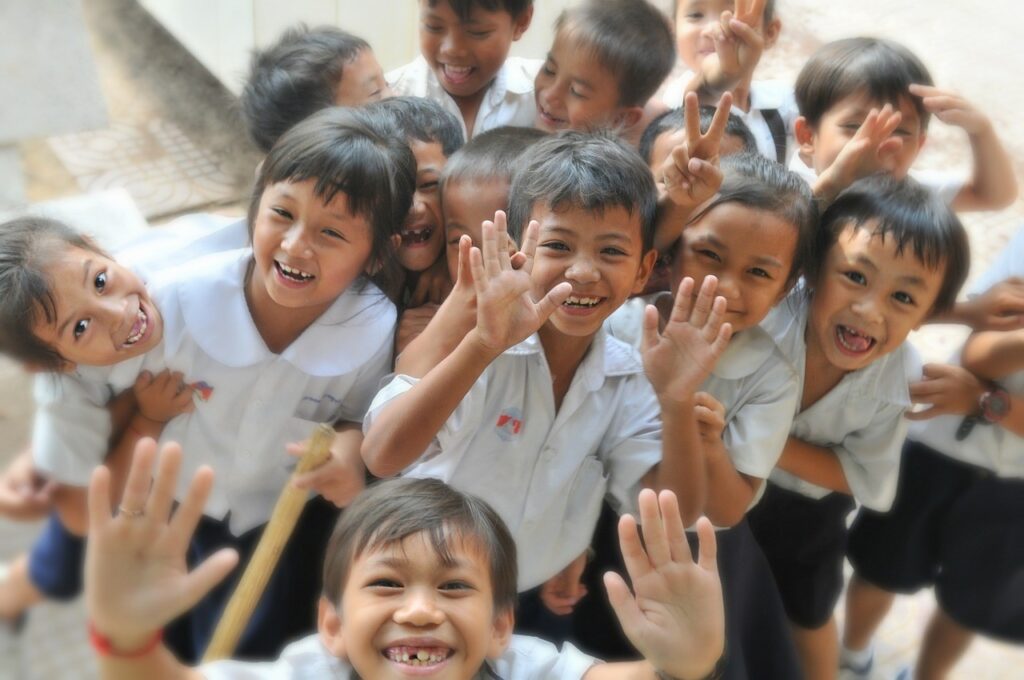 As a parent, your children's smiles are your treasures, you want to do what's best for them. But when your kids are stuck inside, they tend to lose their grip on reality. Let's be fair, we've all been there, but when your kids can't get exercise, you start to see your kids slowly go crazy.
One of the hardest tasks when kids are stuck in the house is keeping them entertained, which makes it hard to care for them at the same time.
In covid pandemic, children are more unfortunate than others. They find themselves suddenly locked in the houses without toys, friends, and outdoor activities just when they need them most. Parents can help by providing options in place of these dearly held treasures.
Parties are over, camps are closed, sports have been cancelled. The only thing you're positive of right now is the fact that the school year is just about to start.
The lockdown is a difficult time for your child. The best way to make it through is to stay organized and motivated.
Here are some indoor activities ideas that could help your kid stay motivated in lockdowns and give the parents something to do, while having fun with their children.
It is the best time to learn new skills: If there's one season that our kids aren't as busy with school and extracurricular activities, it's the holiday season. Our most effective time for imparting them with new skills is during unexpected breaks in their school schedule.
Now that our kids are home due to lockdown, take the opportunity to teach them skills they'll use when they grow up and leave the house
Learning even simple skills like how to type, surf the internet safely, do simple cooking, do simple household chores, or how to use a knife safely while eating can help a child in the future. In fact, you will be able to do fun things like learning to play songs on an instrument or hula hoop.
When you give your children new skills, they'll be more motivated to practice their abilities. Spend some time with your kids, and help them to learn skills that will be important for their lives.
I already taught some useful  skills that aren't taught in school, like how to plan a meal, make bread from scratch, cook using only what's in the pantry, wash clothes, mop the floor, budget for necessities, etc.
Try some interesting indoor games: You can provide many kinds of stimulation to your kids. Give them an indoor wrestling match or a game of tag. Organize a card game night with lots of snacks and irresistible prizes. You can help them practice for exams by taking them to the library and suggesting that they write down questions they want to ask each other. You can take advantage of rich media that children can easily enjoy, such as animation or music videos. All these things, and many more, can help lower the entrance barrier to reading and writing when they are younger.
Get some interesting books that your kids will be intrigued by and add a bit of trivia every once in a while. That's right, you read it right; trivia questions for kids. After all, there are so many things they are learning in school, don't you think it will be beneficial to learn a little more about other things too?
You can also try online trivia questions and answers. Kids love to play these kinds of games.
It is the best time to relearn old skills: You spend so much time on your computer that you've forgotten how to have a face to face conversation. Let's get together and do some of the things our grandparents used to do before today's technology was invented.
I'm not insinuating that you're old, but I am saying that you're probably missing out on some fun things in life. So why don't we leave our computers for a few hours and spend time with our kids.
Even childhood skills, like tying your shoes, need to be re-learned sometimes. Simple things like tying sneakers may take longer to learn if your kid hasn't done it in a while, but once they know how it's easy to do. Make sure your kids relearn or focus on reinforcing any skills that have been neglected and take the time to make sure they are all up to par.
Matching alphabets: If you are looking for a fun way to teach your toddler the alphabet, consider doing it with alphabet matching. It's simple and always a hit at our house!
Alphabet Match is an engaging way for kids to practice learning the alphabet. The magnetic letters stick to a cookie sheet, and with a wipe of a wet cloth, your child can easily change up the game!
It is the best time to learn about a new culture and country: Introducing children to new cultures and countries is fun and educational. It boosts their cultural awareness, prepares them for the future, and helps them build confidence.
It is possible to expose your children to different cultures without leaving the house, including trying new foods, experiencing a new culture through the recreation of entertainment, and acquiring basic knowledge about another language.
Bringing a little bit of an experience into your home will help you teach your children about less familiar cultures and places. They'll have a better understanding of what goes on in the rest of the world, which may make them more interested in helping people and exploring other cultures in the future.
It is the best time to teach them about gardening: If your children are unable to go outside to play, consider setting up a small garden indoors. This hands-on experience helps kids learn about where food comes from, and how things grow.
Nothing could be more fun for your kids than learning about how things grow, and having the ability to take care of their own little garden. Make this a special time together, and give the kids a rewarding hobby that will last a lifetime.