House of Faiza, affectionately known as HOF by dedicated fans, is one of the most recommended Pakistani clothing brands in the country. Founded in 2017, House of Faiza has quickly become established worldwide as a top retailer of Pakistani clothing, accessories, and homeware. If you're looking for a place to buy Pakistani fashion, you can find some of the most sought-after collections from prestigious and up-and-coming designers.
The latest in high-end Pakistani fashion
The passionate team behind House of Faiza are dedicated to acquiring the latest collections from some of the highly-regarded Pakistani designers. If you're looking for high-end fashion you've come to the right place. House of Faiza has a wide range to offer from haute-couture to pret-a-porter. They have an extensive selection of luxury formal wear from names such as Kanwal Malik and Faiza Saqlain. These include beautiful one-stitch pieces, hand embellished with precious jewels and delicate embroidery, for men, women, and children.
Supporters of Pakistan's most up-and-coming designers
The team at HOF are supporters of Pakistan's most up-and-coming designers and they're constantly discovering new talent. House of Faiza provides the perfect platform for Pakistani designers to showcase their pieces and offers them many amazing opportunities. In exchange, House of Faiza has made their sought-after, original designs accessible to their loyal customers. 
Pakistani fashion is famous throughout the world for its designer one-off exclusive collections. House of Faiza has brought these to the local market in the UK, and has an incredible range online. Customers can expect a personalized and efficient service, and items to suit any budget, lifestyle, or occasion. House of Faiza also launched one of the world's most popular smartphone apps for Pakistani fashion, making their fabulous range even more accessible.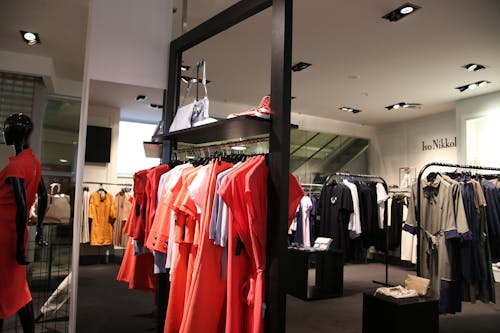 Wide range of Pakistani clothing from wedding attire to childrenswear
Whether you're after ornate bridal wear, original menswear, luxurious silk loungewear, or adorable children's wear, House of Faiza has it all. You can also check out the HOF marketplace for a gorgeous collection of shawls and wraps. The extensive selection of womenswear includes shirts, bottoms, dupattas, among a full range of basics and loungewear. If you're looking for something for a special occasion, the Gulal Shehrnaz Bridal Collection is superb. You can also find fun colorful childrenswear in original hand-stitched and hand-embroidered designs.
House of Faiza offers luxury and modern furnishings for the home from bed sets, to unique printer cushion covers. You can look for a feature piece for your living space if you'd like to brighten up the place. The homeware collection is also from up-and-coming artists and like the clothing range, there are several intricately embroidered pieces. If you've been looking for high-end Pakistani fashion online, you can finally end your search. House of Faiza has an impressive range and examples from the most esteemed Pakistani designers. You can find fantastic pieces for all occasions. If you would like to find out more about House of Faiza and its spectacular range of Pakistani fashion, accessories, and homeware, browse the collection today.