Are you thinking about having white granite countertops for your kitchen? If your decision is not final yet, keep reading. Having doubts about white counters is natural. But, it is just a myth that they don't work well in busy homes. So, white granite is versatile and refreshing for any home décor. Also, it can elevate the look of an ordinary kitchen.
Many people wonder if white granite is best for their kitchens or not. But, they might not look into the details of this granite color. First of all, granite hardly exists in pure white shade. Also, it has dots and specs on its surface naturally. In this way, it adds more benefits to your cooking area.
So, here are some benefits of having white granite counters in your kitchen:
Stunning visual appeal
Clean and spacious look
Best for modern outlook
Ideal for baking
Durable
Stain and scratch-resistant
Compatible with others
Adds value to your home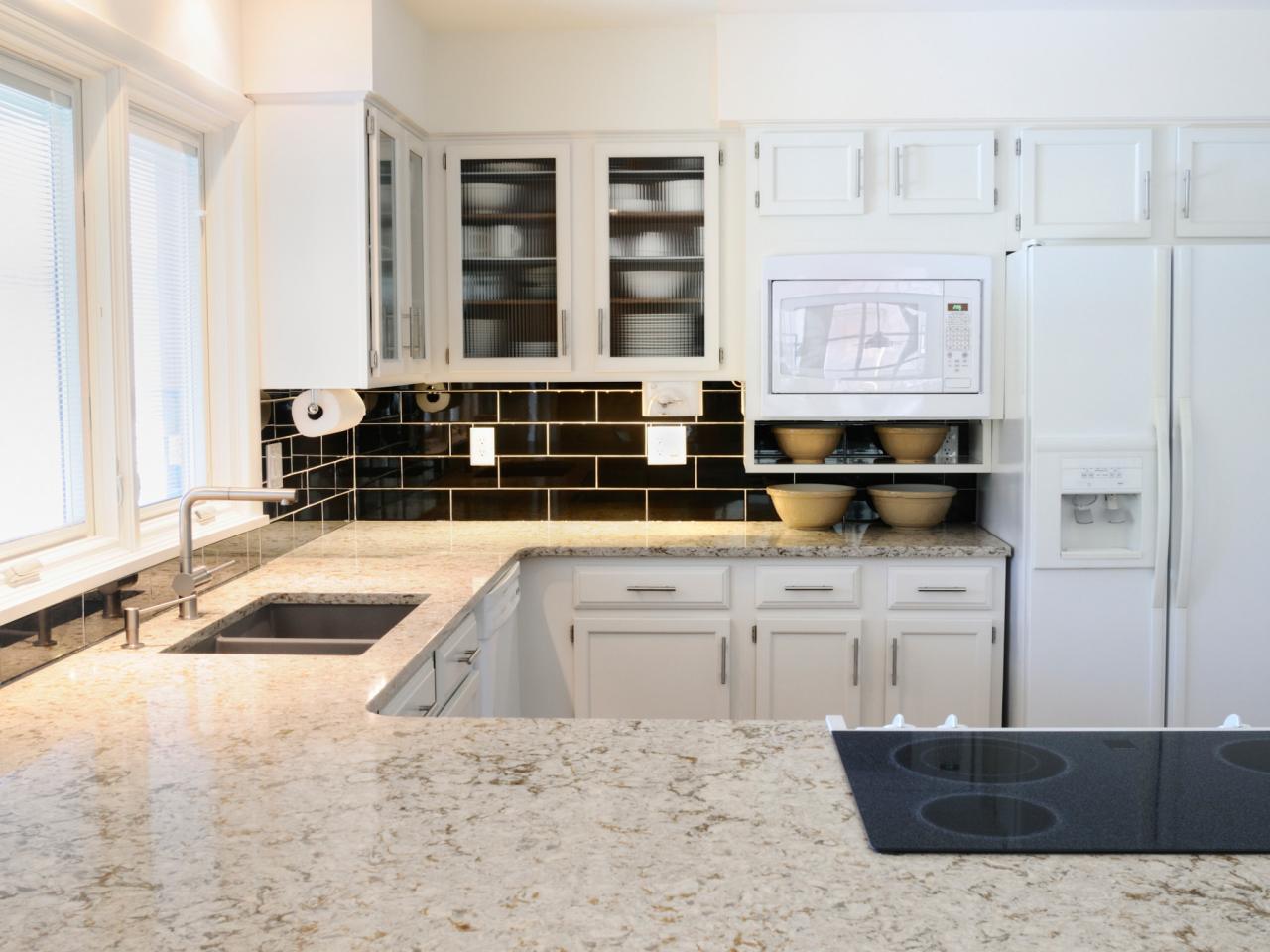 Stunning visual appeal
Granite countertops have a wide range of white colors. From fantasy white to ivory white, you have many options. These white granites can make your kitchen stand out. Also, white granite has a charming appeal for guests to come. In addition, the colorful specs and swirls on the top make it even more desirable.
Clean and spacious look
White granite is known for its refined looks. It is perfect for an all-white kitchen theme. However, it is hard to find a pure white granite slab. But, this granite can make your area look spacious than before. When paired with white cabinets, this granite will give a clean look to your kitchen. So, white granite is the best choice for an open and airy cooking area.
Best for modern outlook:
If you have an open kitchen, white granite counters are perfect. They can give a sleek and modern look to your kitchen. Also, you can pair them with stainless steel appliances to amplify its outlook. But, you can pair them with dark walls and cabinets for a classic vibe. So, if you have a modern theme in mind, think no more and go for white granite.
Stain and scratch-resistant:
No doubt, granite is one of the hardest natural stones. That is why it can resist scratches very well. Even though granite is porous in nature, with a quality seal, it can handle daily wear. In addition, white granite slabs are also stain-resistant. Many people think of it as a risk. But, white granite has many plus points in this sense. They have natural flecks on them which do not show stains on the surface.
Durable:
Despite being porous, granite countertops are durable. Quality white granite can serve you longer than you think. So, their resistance to dirt stains and blemishes can surprise you. But, you can retain its natural beauty by keeping it clean and sealed.
Ideal for baking:
As you know, granite is scratch and stain-resistant. In this way, white granite is ideal for cooking and food prep. Whereas, you may wonder about its looks. But, white granite has a smooth surface for baking. So, you can easily prepare your dough for making yummy pancakes.
Moreover, they can resist heat very well. Also, this granite is easy to wipe and clean. So, this makes it ideal for a healthy cooking area.
Compatible with others:
Compatibility is another plus point of white granite slabs. They can complement any kitchen style and theme. So, if you want a black and white kitchen, pair this granite with black cabinets. Also, you make them contrast with blue kitchen cabinets.
But for a closed kitchen, pair white granite with dark wooden cabinets. You will be amazed by the result. In addition, white granite counters look perfect with neutral cabinets (beige, ivory, or cream).
Adds value to your home:
If you have a clean kitchen with white granite counters, it has many profits. First of all, it will add value to your home. Then, it increases the real estate value too. For instance, you can sell your house with a good value return. In this way, white granite is a future investment.
The only cons of having white granite are that you need to reseal it, maybe twice a year. Also, you have to put extra effort into maintaining its white beauty.
Some white granite options:
Now you know the benefits of having white granite countertops. Let's take a look at some of the options:
River white:
This white granite is a good option as it has flecks on its surface. Also, it complements any kitchen style.
Kashmir white:
This granite is popular and unique in its appeal. It has a white base with dark gray and red flecks on its surface. So, this white counter is one of a kind. But, it requires much cleaning.
Bianco white:
This one is a warm white shade in granite slabs. It offers classic beauty to your kitchen. Also, it comes in various natural specs. So, you can pair it with soft wooden cabinets and vinyl floors.
Ivory white:
If you wish for a creamy look on the kitchen counter, go for ivory white granite. It has an off-white base with beige and brown flecks on its surface. Also, this color will work best with your neutral color cabinets.
Conclusion:
In recent times, white has been the top choice for kitchen counters and cabinets. In this case, white granite countertops can elevate the look of your place with their clean outlook. They are best for smaller kitchen spaces. Also, they can go with a wide range of cabinets. Along with that, you have various choices in white color. So now, you can decide whether or not to go for white granite slabs.
Also Read: 22 Reasons to use Granite Countertop in your Home