This is the best repository of information if you want to learn how to transfer WhatsApp from iPhone to Android. Here are recommendations for some of the easiest and most cost-effective tools that you can use to reliably transfer all of your WhatsApp chats from one format to the other. Android and iOS WhatsApp chat formats are very different, which is why a simple copy & paste of chat files won't do. In this article, you will learn all about the amazing tools that will help you migrate chats, media, and backups from your old iOS device to your new Android.
Why Is A Migration App Needed At All?
Many people think that a migration app is completely unnecessary, since WhatsApp maintains local and cloud backups on Google Drive. When you download the app on your new phone, you can simply import all chats directly from the drive. While this is theoretically true, Google Drive is not the best way to backup WhatsApp messages. When chats are imported, a lot of chats go missing and a lot of images, videos, documents, etc. are nowhere to be found. Here are some fantastic tools that will help you to transfer WhatsApp data reliably.
iOS and Android operating systems are vastly different, and the same apps need to be written using different kinds of code. Until recently, WhatsApp couldn't restore any of the chats if someone shifted from an iPhone to an Android phone or vice versa. Even if the chats were backed up on the cloud somewhere, there's a chance that they will not be restored later. To make sure that all of your important info is restored safely without any loss of data, you need a proper migration platform.
Use the Best Desktop App – Wondershare Dr. Fone
The easiest and most convenient way in which you can transfer WhatsApp messages from iPhone to Android is by using Dr. Fone. Here are all the steps you need to follow if you want to migrate WhatsApp chats in a hassle-free manner.
Step 1:Before everything else, you need to download and install the Dr. Fone software on your computer. The Dr. Fone website has the Windows and Mac software available for free download. You need to download the software and install it once it has finished downloading. Once the installation is complete, you will need to launch the Dr. Fone program and click on "WhatsApp Transfer".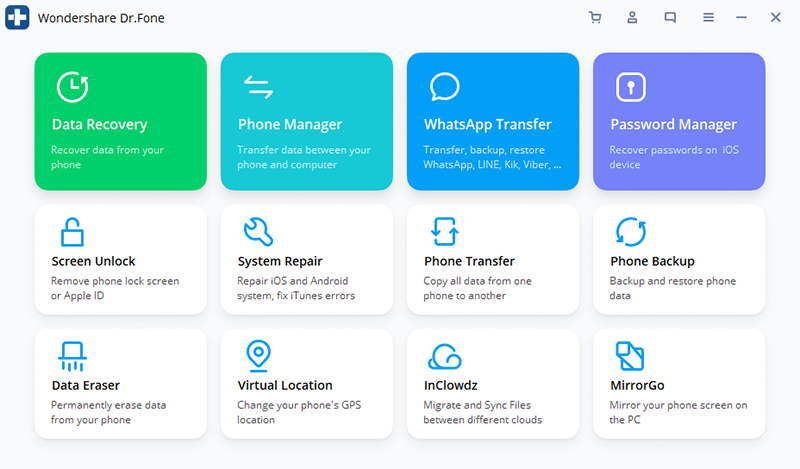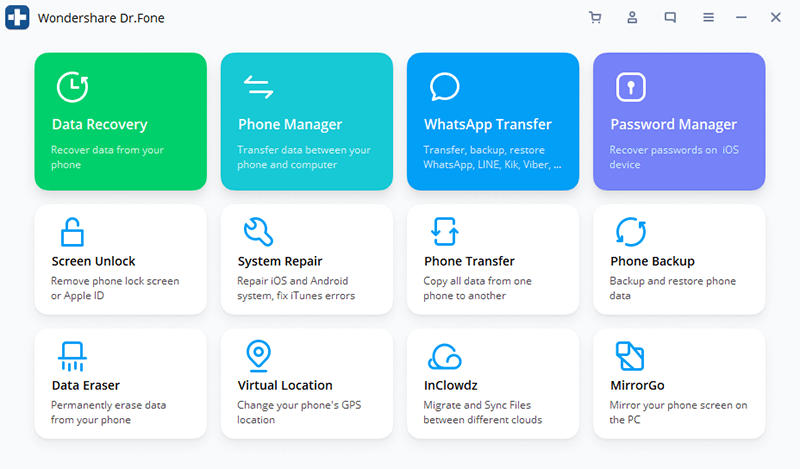 Step 2:To complete the transfer successfully, you will need to connect both the iPhone and the Android phone to your laptop using the USB cables. The best way to do this is to use the charger USB cables that come along with your phones. Connect both phones to your laptop or PC. Then, you need to go to the "WhatsApp" tab of the Dr. Fone software, and then click on the "Transfer WhatsApp messages" option from the provided menu.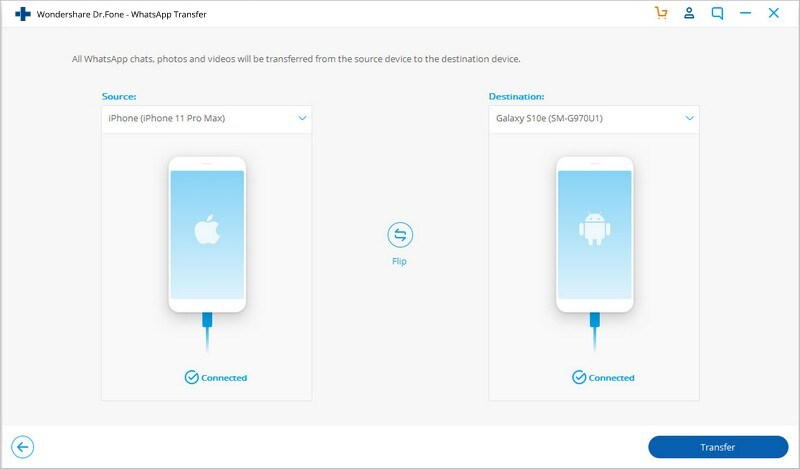 Step 3:Click on the "Transfer" button and the program will begin transferring the iOS chat backup to the Android device. Make sure that all your chats have been backed up locally recently. You also need to keep in mind that during this process, all of the chats will be removed from the iOS device completely. To ensure that all the data is safe, it's recommended to double-check before you confirm the chat migration task.
Step 4:The program will automatically convert the type of the WhatsApp messages so that they're compatible with your Android phone. This is quite possibly the greatest advantage of the Dr. Fone software. You don't need to figure out an outside source to convert the chats for you. Dr. Fone is great if you want to know how to transfer WhatsApp from Android to iPhone.
Dr. Fone is a versatile program that can also be used to maintain backups, transfer data, and a lot more. For example, you can also use the program to run a holistic data recovery on your phone. No matter what kind of phone you have, Dr. Fone is a tool that can provide you with a comprehensive list of services. True to its name, this program is your phone's physician.
Benefits of Using Dr. Fone WhatsApp Migration
If you want to transfer WhatsApp messages from iPhone to Android, then Dr. Fone is the best option that you can use. Here are the benefits of using Dr. Fone over all alternatives.
It is available for free download – and it is compatible with all kinds of operating systems and devices. All you need to do is locate it, download it, and install it on your device before you start the migration process. This is one of the best all-purpose software tools that you can find. True to its name, Dr. Fone is a tool that will act as your phone's physician.
All you really need to complete the migration is a laptop, the two phones, and the USB cords that come along with the charger. You don't need to get an OTG convertor or other hardware to sync your files quickly. This will allow you to migrate and convert all of your precious WhatsApp messages in a very short span of time.
Lastly, the software can be used to do a lot more besides migrate messages from one phone to another. It can be used to migrate data like contacts, phone logs, images, etc. and it's great for phone restoration as well. It is a comprehensive tool that can be used to deal with any major problem that your phone might have.
Conclusion
This has been a complete list of all the amazing tools that you can use if you're wondering how to transfer WhatsApp from iPhone to Android, and vice versa. All of these tools are available for free download online. All you really need to do is visit the website of Dr. Fone and download the software that is compatible with your personal computer. Once you're done, install the software and you will be ready to go for all tasks.